A small but vocal portion of your peers will think that Oxford has "aged" them, and they will say, with nonchalance pouring out their arseholes, "yah, I'm actually rather more pubs than clubs now."
Firstly, it must be noted that if someone claims to be bored of Plush after a term, they are clearly fun-parasites, incapable of enhancing an evening but simply cruising on your chat, ideas and money. Ditch them. Secondly, it almost certainly means they have never actually been to a pub, and believe them to be the mature man's equivalent to Park End madness.
A pub is so much more: it is the parmesan to the pappardelle, and must be used to temper the clubbing experience, interwoven with dexterity – or at the very least, form a stopover on the way there. This VERSA guide will ensure you grace Oxford's extensive pub scene with confidence, know your ales from your alcopops, your lager from your limoncello, and don't end up looking like a prat.
The Bear
"Look, Rupert, our Eton rugger-bugger tie!"
General synopsis: In a city where age is everything, the Bear claims to be the city's oldest drinking establishment. It's unlikely that they have ever updated the decor and half the bar stools are missing a leg, so it seems plausible. Oak-panelled and smaller than the women's quarters at Benet's, this is a cracker. You'll surrounded by more Old Etonian ties than in Bridge VIP – both on the regulars' necks and on the walls. They have live music on no seemingly regular occasion, and you'll probably have to stand because it's a favourite with after-work drinkers, but that's fine because you'll be nice and toasty if you end up next to the ever-lit fireplace.
Come for: Spotting your old school tie if you came from a public school; pretending you're in the 1981 Brideshead Revisited serial if you wish you had been.
Beware: Hitting your head when you are reading the "mind your head" sign.
Dress like: You would in a country house. Never wear a tweed coat ands flannel trousers – always a suit.
Ching ching: £4.50 a pint. Don't take people here on dates – I didn't eat for a week. £££
The Wheatsheaf
Improv comedians AKA kidnappers.
General synopsis: You'll probably come here for the first time because you're lost looking for Chequers, or because an older student with some wavey garmz invited you in first week to come and see the Imps perform here on their regular Monday night slot. Town & (read: versus) Gown is supposedly a thing of the past, but, just as in the Civil War, this truly is an institution of the Town. You will not find friends here, simply the after-work drinkers who think The Bear is a load of pretentious crap.
Come for: The Imps.
Beware: Being alone at the bar and wondering where your life forsook you.
Dress like: You want to blend into the world. Conspicuous people will be forced to join in the Imps' audience participation. Yet another date gone wrong…
Ching ching: Standard fare. ££
The Mitre
OUCA elections look something like this, but set in hell.
General synopsis: There are three days per year when you should never come here: the Tuesday of 7th week every term, when the Oxford University Conservative Association (OUCA) hold their elections on the second floor. A simple pint will result in you being accosted at the doorway, a bumbling novice hack in a cravat pretending to know you and asking, "Would you mind awfully, old chap, putting in a little vote for me upstairs? Drink on me, of course." It is well worth coming back in the evening to watch the results – like watching the world's shittest lottery where only three people have losing tickets and the winners are pretending to feel sorry for them. Usually, it's a pub with a fabulous location with the walls cutely decorated with the crest of a college, which makes it a haven for tourists. Tourists and Tories: need we say more?
Come for: A free pint from an unknown Conservative.
Beware: Getting lost in the maze looking for your college crest.
Dress like: Your grandfather at his most nobbish. You now look like a first year OUCA hack.
Ching ching: Standard fare ££
The King's Arms
She'd be there if she could.
General synopsis: The most bizarre social mixing pot in the entire city, and possibly the only pub to have, club-style, "a night." Well the King's Arms actually has two: on Sundays OUCA, in their quest to ruin every pub in Oxford, will arrive and possibly drive all normal civilisation away. Having recently migrated from their flagship Port & Policy event, they will all be, without exception, fucked. More fucked than, say, the average working class person since the last election. As well as OUCA, anyone who ever read the BNOC list with envy will be there, but no one who ever actually appeared on the list will be seen dead there. For the rest of the world, Monday is the unlikely night of social mingling: the Bullingdon will be there, and might well have been since 3pm; people who wish they were in the Bullingdon will be the ones footing the bill to the Buller's delight; musicians after rehearsals, New College because the Turf is cold at night – basically anyone who isn't in bed and is lamenting the fact Monday alone has no proper club night. The King's Arms, affectionately called the KA, is a solid bet any time that you'll see someone you once knew, and despite this major flaw, is quite fun if you want to feel like quite the little networker.
Come for: The popcorn – possibly the world's weirdest bar snack.
Beware: Being shamelessly right-wing and forgetting that, aside from Sunday night, this is in fact Wadham's local.
Dress like: You weren't at Port & Policy. Especially if you were.
Ching ching: Super 'spenny – beware the G&Ts. £££
The Head of the River
*Sigh*
General synopsis: If you arrive in Oxford by car and live in the South-West, this will be the first pub you see. You'll glide over Folly Bridge, and all your dreams about Oxford, punts, rowing, and pubs will appear the have come true: proudly standing on the bank of the Isis, with a terrace cuter than a chihuahua in a mortarboard. It is the kind of place your parents will suggest to treat you to a final meal, à la death row, before they leave you in Oxford for good. You will never come back here again. It's not that it's a bad pub, but it's not a terribly good one either.  If you like ale you might similarly be tempted by the fairly respectable range they offer – but more likely you'll stop for a swift one at the Bear first and then be too poor to continue. Matriculation lunch is likely to be the only time you'll eat here, and then in the Summer you'll decide it's just the place for a jug of Pimm's; after which you'll realise Pimm's in Oxford is not like Pimm's in the real world – Pimm's in Oxford is consumed like Fosters, via a tube, when your college is about to bump. Pimm's is not classy in Oxfordland.
Come for: The lolz of going to a pub with a crane.
Beware: Your friends asking you to go to the pub with a crane in mid-winter.
Dress like: A rower. You're only here for the stereotype so don't be half-hearted.
Ching ching: Standard fare, but with frightening costs for a glass of wine. ££
The Eagle and Child
"We like to drink with Frodo…"
General synopsis: Another classic Oxford tourist trap, and the only pub in Oxford that is shaped like a railway-carriage. The Inklings have famously cursed this pub so that it will be full of wannabe writers from dawn till dusk, who will all realise slowly this is possibly the least-inspiring pub to write about. Instead they will wonder, "Did C.S. Lewis find it this hard to fit between the table and the wall?" Despite the general lack of space, and the fact the bar is like a ticket booth, it's not a bad choice for an alternative to the mêlée of the Broad Street bruisers. It's also one of VERSA's favourite haunts.
Come for: Feeling like an Inkling
Beware: Massive disappointment that you're not.
Dress like: I always think it's a shame no one has yet come in an eagle costume.
Ching ching: Standard fare. ££
The Chequers
General synopsis: Bias alert: I love this place. Having navigated yourself successfully out of the Wheatsheaf, tackle its infinitely more attractive twin, The Chequers. A haven for smokers, the fact is this pub could make a fortune by selling its prime central Oxford beer-garden – instead, it keeps it for you.  How kind. Inside, The Chequers manages to pull off the "crests on the wall" where The Mitre fails, and presents a fabulously well-stocked bar. With a guest ale each week, always choose it to avoid being stung by the discrepancy in price between the big names and the extortionate craft beers. If you want to go home feeling all warm and fuzzy about how great Oxmas is, this is the place: mulled wine and cider live in cauldrons from about Halloween, the smell is so good it's practically medicinal. Be warned: the barman did once offer me mulled Doombar, which sounds illegal.
Come for: Comfy sofas.
Beware: Being accosted by drunk elderly men during live sports broadcasts. If it hadn't happened more than once, I wouldn't have mentioned it.
Dress like: It's a blizzard – mulled wine can only be consumed by those wearing scarves.
Ching ching: Standard fare, but with cheap guest ale. ££
The Duke of Cambridge
"Welcome to the mothership."
General synopsis: Oxford has four cocktail bars of note outside of Jericho, and the Duke of Cam is the last outpost before this enclave of wealthy second-years and Land Rover mothers. The bar must surely be the longest on the planet, which makes getting served a doddle provided the bar staff can see you over the curvature of the earth. Alone amongst the cocktail bars, you can actually find somewhere to sit down, and you'll need it after the trek – you never knew St. Giles was so long.
Come for: The society drinks; I've known open bars reach £3K bills.
Beware: Going to Jericho and thinking you're hip, whatever that means.
Dress like: What Americans would call 'preppy'.
Ching ching: I've never paid for a drink. The best kind of price I know.
House
"Empty chairs at empty tables…"
General synopsis: Beloved by musicians, hated by anyone who knows anything about cocktails. This place is the only bar I've ever had to pre-drink to enjoy. Granted, the drinks are ridiculously cheap for cocktails – but horrifically expensive for what they actually are, which is cups of ice drizzled in lemon syrup. It's quiet, which makes it great if you want a chat, but it's also so empty that your loneliness with echo around you forever (ever, ever, eva…).
Come for: The Oxford Union discounts.
Beware: Coming sober.
Dress like: Bring a 'cello case to fit in.
Ching ching: Cocktails for under £4 with the right discount. Although 'cocktail' is stretching it a bit. £. Or £££. Your call.
Be At One
This isn't actually genuine, but it could be.
General synopsis: In the modern world we are taught to shun chains, the harbingers of evil, despair, and lawlessness. Every now and again, however, there is an institution that is so wholly and fulsomely benign that we welcome the closing of the independent, the local, the homegrown product. Be At One is one of these: with bar staff so trendy you'll be pulling at your topknot, cocktails so yummy you'll fall off your fixie, Be At One is the venue of choice for those of us not willing to trek to the Duke of Cambridge, but who can spot the difference between gin and… ice. Just so much ice.
Come for: 2 for 1 cocktails EVERY NIGHT and hot bar staff
Beware: Going deaf from the ridiculously loud music that hasn't even come out yet.
Dress like: Checks not chinos.
Ching ching: £8.80 for two cocktails in happy hour. ££
The Turf Tavern
Billy C at Oxford: what a toke – I mean, bloke.
General synopsis: Yeah yeah, Bill Clinton, weed, anecdote… Actually I was disappointed by the lack of both presidents and drugs. And front door. Once found, however, the Turf is one of Oxford's favourite watering holes. This is mostly because of its extreme convenience for anyone living in Hertford, New College, or the Merton annexe, since you can honestly* fall out of bed into the bar. Their actual selection isn't anything special, but who needs drinks when you can talk to just about all your friends, because they'll probably be there. I can't understand how it survives the winter, because the main attraction are the gardens, which though small, seem to fit half the university on their tables in the summer months, all waiting for Obama to stroll in and drop some acid.
Come for: The cutesie gardens and, according to the Turf, their very old wall. We've no idea how a wall improves your beer either.
Beware: Never quite finding the door, or indeed the pub at all unless you like exploring tiny alleys.
Dress like: Remarkably devoid of stereotype.
Ching ching: Standard fare. ££
*Perhaps not entirely honestly.
The Half Moon
No, I've no idea what the nuns are doing either. But isn't this great?
General synopsis: No night has ever begun in the Half Moon, but if you like drinking and hate clubbing, it might well end there. Tiny and traditional, most students will never venture in, but no student experience is complete without at least one lock-in. I would tell you what time last orders is, but I've never made it that far. Needless to say, it's the only pub in Oxford that is still regularly open at 2am, whereas you'd be lucky after 11 anywhere else. The pub also has a piano that no one has ever played sober, and regular nights of Irish and Celtic music, although it's unclear whether these are scheduled. They are certainly bizarre. One review starts "ok so I am what you might call a normal person," which is possibly the least normal thing ever written, and perhaps an indicator of the clientèle. Give it a go.
Come for: A lock-in with endless Guinness
Beware: Being locked in and wanting the loo. The toilets are certainly below some UN international standard.
Dress like: Woollen jumpers and beards (for all genders please).
Ching ching: Standard fare. ££
Far From the Madding Crowd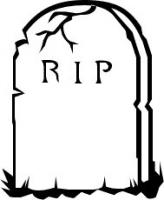 Simply an RIP to one of Oxford's greatest, closed in Hilary 2015. Freshers will never again experience this gem, serving more ales than you've had hot meals (to employ a classic phrase the barman might have used). Yeah, you get the type. Fabulous.
The Three Goat's Heads
Heaven and Hell – reversed.
General synopsis: Downton Abbey fans might be lured in by the fact this pub has a bizarre upstairs-downstairs arrangement: Downstairs, bustling student bar and prosperous times; Upstairs, dead restaurant ft. permanently hung-over barman and threats of an empty future. Provided you choose the right one, you'll be pleased with a real find. Never empty, never anywhere to sit. "Thank God/Allah/Thor these bar stools are here!" you'll say. Wrong. Those bar stools are empty because they are next to the door and are known as the Ice Age Experience. Ten points from Gryffindor. The beer, and the rest, is the cheapest you'll find outside your college bar, and as long as you don't drunkenly walk into the Union and get hacked straight after, you're all good.
Come for: The seriously cheap beer.
Beware: Being drawn in continuously by the cheap beer.
Dress like: You've got no money, because you don't need much here for the cheap beer.
Ching ching: Did I mention how cheap the beer is? £2.50 pints, winning. £
The Library
Top chat from a top pub. VERSA approves of chat.
General synopsis: Fabulous. Unknown. Please don't go there. Occasionally frequented by Brookes students, but normally the haunt of the most outrageous hipsters in the city – and me. A joy beyond all joys, they host pop-up street food three nights a week, including pizza on Wednesdays. Occasional live music in the otherwise deserted cellar, it seems a little strange considering most visitors are only stopping off before heading to the O2 Academy nextdoor.
Come for: Escaping everyone else ever.
Beware: The pumpkin ale served every Halloween. It's as rank as it sounds.
Dress like: Invisible – this is my secret.
Ching ching: Standard fare. ££
VERSA hopes, dear reader, that our no-holds-barred guide to Oxford's drinking establishments will prove useful to you. When you go, just let them know where the pub-licity came from…